Morning tour
Hotel pickup 7.30 AM – Hotel drop off 2.30 PM.
Pickup and drop off within Hoi An or Da Nang.
Afternoon tour
Hotel pickup 1 PM – Hotel drop off 7 PM.
Pickup and drop off within Hoi An or Da Nang.
DETAILED ITINERARY
This private tour starts from your hotel when our local tour guide and driver pick you up with air conditioned car. We enjoy a nice ride over the Da Nang mountains and soon reach Ba Na hills. When arrived, we will travel up to the Ba Na peak by a well known cable car system, as you ride on it, you will view the beautiful jungle below along with waterfalls and clouds, which will make you feel very serene and spiritual as though you are in heaven.
Once at the peak (1487 meters above sea level), we visit the giant Golden Hands Bridge and beautiful flower gardens. Take your time to go to a French wine cellar, still being used today to distill alcohol. You can participate in some fun indoor games, see the wax museum and ride the funicular alpine coaster. Continue the pleasant walk to the lovely Linh Tu temple for some spectacular panoramic views of the surrounding region.
Located on high mountains and surrounded by breathtaking scenery, Ba Na Hills offers an impressive array of attractions and recreational amenities including fine dining, indoor games along with several cultural and heritage sites. Here you can sometimes feel all 4 seasons within a few hours. With the cool temperatures always around 20 to 25 Celsius degrees, it will be a beautiful and enjoyable trip for you to escape the summer heat.
After a few hours exploring Ba Na Hills complex, we take the cable car and go down to the city to have a few snapshots of Han river, the iconic Dragon Bridge, a new symbol of Danang city. After this eventful journey, we take you back to your hotel.
INCLUSIONS
⊕ Hotel pickup and drop-off
⊕ Air conditioned vehicle and driver
⊕ Local English speaking guide
⊕ Ba Na hills entry tickets
(37 USD/ 850.000 VND/ 1 person)
⊕ Buffet lunch or dinner
⊕ Cold bottled drinking water
EXCLUSIONS
⊗ Wax museum tickets
( 5 USD/ 100.000 VND/ 1 ticket )
⊗ Personal expenses, extra beverage
⊗ Gratitude is optional but appreciated
IMPORTANT NOTES
Although Ba Na Hill is amazing, bad weather may effect the tour heavily, please check the forecast before booking.
Ideal time to visit Ba Na Hills is from March until September. There might be rain and heavy fog from October until February.
Please try to avoid the crowds at weekends and Vietnamese holidays.
Bring with you warm clothes in cold days.
Your clothes should cover shoulders and knees when visiting sacred temples.
Private Tour – Minimum 2 persons
Price 110 USD or 2.530.000 VND per person for Group: 2 – 4 persons.
Price 90 USD or 2.070.000 VND per person for Group >= 5 persons.
Thank you very much! Please check some reviews from our previous guests.
Ba Na 

Hills

 in a cable cart to height 1487 feet. The cable cart was a real pleasure, just when you thought you were at the top of the mountain, there was another, then another, then another and made on an impressive infrastructure. It took you above the clouds. The views were mesmerising and takes your breath away. Once at the top you entered into a theme park, with beautiful gardens, temples and statues everywhere. One of the main attractions is the impressive Golden bridge supported by a pair of hands.
The admission fee is expensive which made this private trip to be not cheap, but I can honestly say it was well worth the costs and didn't disappoint. So much to do and see you can easily fill your time.
I would highly recommend this trip to anyone and if you can afford it then don't hesitate to go.
Our Daughter booked this tour for us as a surprise, as we had both used local buddy tours to visit marble mountain on our previous visit to Hoi An and had such a great time. Pickup by Thanh was on time and we set of early to see the Ba Na 

hills

 and golden bridge. Our transport was a very comfortable air conditioned car that took us through the countryside villages up to the mountains , stopping on the way at a local cafe for a traditional breakfast that was delicious. The Ba Na mountains are amazing and our guide Thanh was very knowledgeable about its history. The main attraction here is a theme park that is a combination of amazing views , The golden bridge, history , beautiful gardens , entertainment, rides and one of the highest longest cable car rides I have ever been on . We loved the beauty and history but being older were not interested in the rides , so Thanh took us back into Hoi An for a relaxing riverboat ride, finishing with a late lunch overlooking the river . I recommend local buddy tour because of their excellent local knowledge, English speaking guides and willingness to adapt a tour to suit the customer .
Our private day tour of Ba Na Hill was awesome – seamlessly organised, interesting & fun. Tu our tour guide has excellent English & was knowledgeable & friendly & Ba Na Hill is unlike anything else you'll experience in Vietnam – including the much cooler climate. This tour is ideal for families with small children. Earlier this week, Local Buddy tours owner Thanh took us on a cycling trip through Hoi An villages & countryside before giving us a tour of My Son which was also excellent. Local Buddy tours provides a wonderful service, you can really tell it's a small start up as Thanh is 100% focused on providing the best possible experience for his guests – and always with a smile 🙂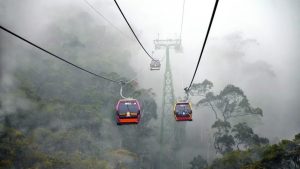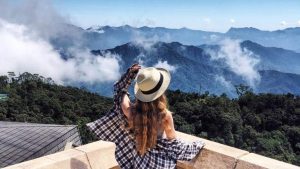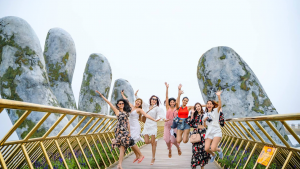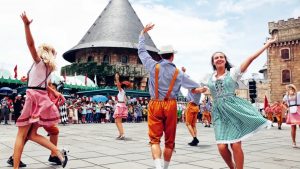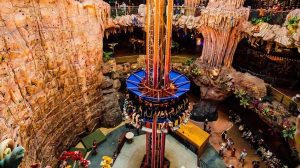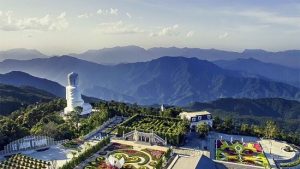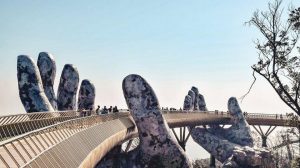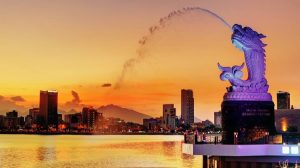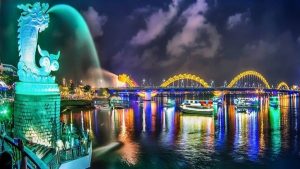 Please contact WhatsApp / Viber:
Mr Ben Nguyen   +84  399161416
Mr Thanh Tran   +84  973943196
Email: localbuddytours@gmail.com
Office: 58A Nguyen Dinh Chieu street, Hoi An
LOCAL BUDDY TOURS
Private tours with the locals