+ Bicycle tour on quiet paths
+ Flat terrain, novice level
+ Distance 23 km (14 miles)
+ Morning tour: Pickup 7.30 AM
+ Afternoon tour: Pickup 1.00 PM
+ Hotel pickup and drop off within Hoi An
+ Nice ride in rural villages
+ Experience riding over a unique bridge 
+ Visit local homes, learn traditional crafts
+ Interact with friendly local people
+ Interesting coffee stop 
+ Scenic ferry ride across the river
+ Five-course meal
Wanna escape the tourist hub for an amazing countryside tour? This authentic experience takes you away from the traffic and gives you an insight into the traditional trades of rural villages around Hoi An. We can start from your hotel or our guide will pick you up from your hotel to our starting point. You will familiarise yourself with cycling and some basic etiquette. We begin our ride through Hoi An old town to the river bank, cycling over a bridge then seeing the beautiful scenery and learning how the locals live on a daily basis.
Drive on riverside path to a local home, you will learn how to make local specialty – rice paper or Quang noodles. Bike through the rural villages, then you will come to a unique whale-worshipping temple and take in the views of the fishing village nearby. 
Continue our beautiful ride, we visit a family and help them use river reeds to weave colorful sleeping mats. Drive on some more scenic paths, we take a short break at a local coffee house to freshen up. Soon then, we cross an impressive bridge and head back to port where you will jump on a local ferry with the bikes to go back to the Hoi An area. It's time to get a tasty five-course meal in the riverside restaurant. After all the amazing food and chat and laugh, Local Buddies take you back to hotel. This wonderful experience lasts approximately 5 hours.
+ Hotel pickup & drop off
+ Local guide speaks English
+ All entry fees
+ Donation at local homes
+ Bicycle & helmet
+ Raincoat in case of rain
+ Cold bottled water
+ Five-course meal
SOME REVIEWS FROM OUR PREVIOUS GUESTS 
We had the privelage of an excellent
tour
 guide called Tu who showed us the local countryside. From the very start my friend and I felt relaxed as he was very friendly, fun and caring. He was informative and had very good English. He showed us a real variety of experiences from mat weaving to making rice paper and getting a general feel of locals lifestyle. We cycled around the flat paddy feels. He told us about local agriculture and it had a very untouched by tourists feel. It was an enjoyable day where we got taken off the beaten track. It finished with a little boat 
tour
 back with our bicycles. Tu and the locals were very friendly and willing to tell us about their life and try local delicacies. I would recommend this to anyone who wants to spend time exploring and leisurely 
cycling
. Tu was happy to stop regularly and took photos of us throughout. He was our personal photographer! Thank you so much for a very enjoyable experience. He even treated us to a drink at a cafe.
We had an amazing day out exploring the rural villages of Vietnam, we received a very warm welcome from Thanh and Carol and enjoyed spending our day with them both. They are both very knowledgeable and answered all of our questions to the local people, we learnt a lot about the Vietnamese culture. It was definitely a highlight of our trip so far and well worth the money. We would highly recommend this trip and knowing some of funds goes to the local families and businesses made the experience more special.
We booked a 

cycling

 tour with my local buddy, and our guide Ben was the best. The weather w was unfortunately very bad but he still tried to make the tour interesting. My friends and I all had previously done 

cycling

 tours in Hoi An, but Ben managed to surprise us, and we discovered new things. I would definitely recommend Ben.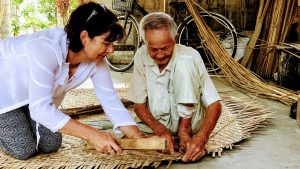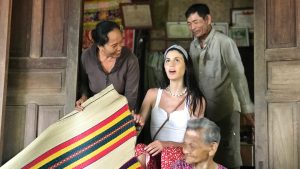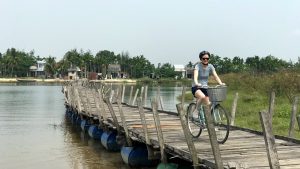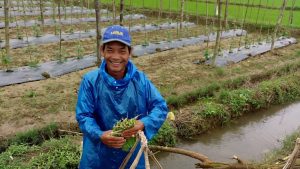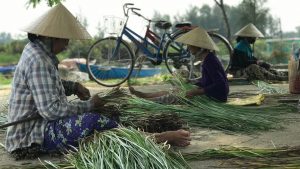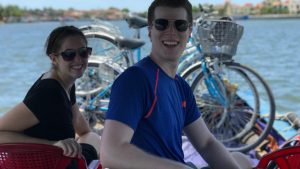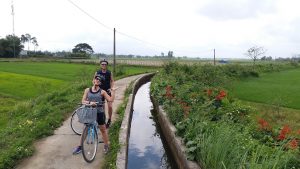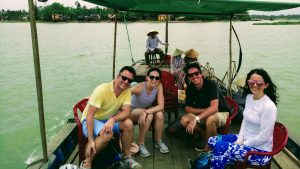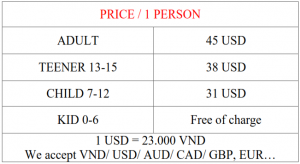 LOCAL BUDDY'S PRIVATE TOURS