+ Bicycle tour on quiet paths
+ Flat terrain, novice level
+ Distance 20 km (12 miles)
+ Morning tour: Pickup 7.30 AM
+ Afternoon tour: Pickup 1.00 PM
+ Hotel pickup and drop off within Hoi An
+ Nice ride in rural villages
+ Experience scenic bridges
+ Visit local homes, learn traditional crafts
+ Coffee stop, tasty snacks
+ Scenic ferry ride across river
+ Five-course meal
Wanna escape the tourist hub for an amazing countryside tour? This authentic experience takes you away from the traffic and gives you an insight into traditional trades of rural villages around Hoi An. Local guide will pick you up from hotel and transfer to our office. You will familiarise yourself with cycling and some basic etiquette. We begin our ride through Hoi An old town to the river bank, hop on the local ferry for a short ride to Cam kim island. We will meet local villagers to see how they live on a daily basis.
Drive on riverside path to a local home, you will learn how to make unique round bamboo boats. Bike under the shade of palm trees, we come to a home distillery, learn how to make and drink rice wine local style ! Zigzag on some more little paths, we visit the unique whale worshipping temple and take in the views of the fishing village nearby. Drive on some more scenic paths, we take a short break at a local coffee house to freshen up.
Continue our beautiful ride, we visit a family and help them use river reeds to weave colorful sleeping mats. We will cross some unique bridges made from bamboo and wood, these bridges offer amazing views of the Hoi An countryside and waterways. Ride through narrow roads to a local family, we cook and savor Hoi An style rice crackers. Soon then, we cross the new bridge and head back to Hoi An town. It's time for a well deserved five-course meal in the riverside restaurant. After all the amazing food and chat and laugh, Local Buddies take you back to hotel. This wonderful experience lasts approximately 5 hours.
+ Hotel pickup & drop off
+ Local guide speaks English
+ All entry fees
+ Donation at local homes
+ Bicycle & helmet
+ Raincoat in case of rain
+ Cold bottled water
+ Five-course meal
Fantastic bike ride for our family of 5 with Ben
We are a family of 5 with 3 kids aged between 4 and 9. This tour was great for our whole family. Our 4 yr old was able to fit in a bike seat while our other kids rode bikes. It was very flat and really interesting. Ben, our guide was great and tailored the tour to suit our kids. They loved him. The bike ride was great. And the lunch provided was absolutely superb, the most delicious meal.
We can't recommend this tour more.
Anna L – Melbourne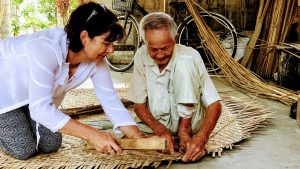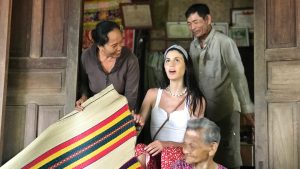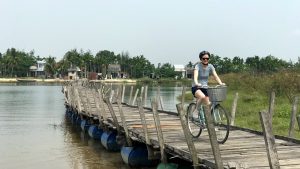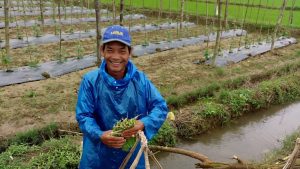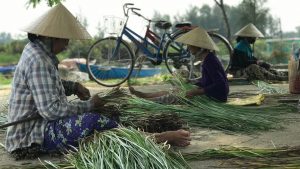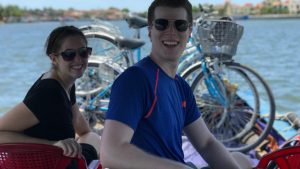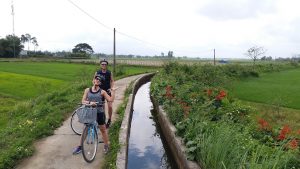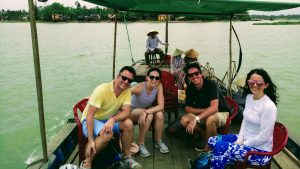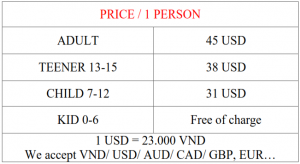 LOCAL BUDDY'S PRIVATE TOURS