Step 1: How many days do you have in Vietnam ?
Check your plan and schedule to see how many days you intend staying in Vietnam. This is very important before you make a detailed plan. Some backpackers spend a month in Vietnam, so their plans may be very different compared to yours with a limited timeframe.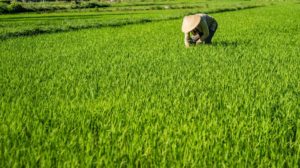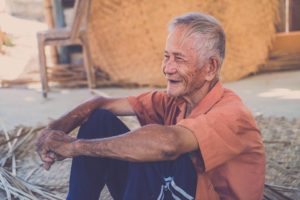 Step 2: Obtaining flight and visa information
There are many websites that you can use to find flight information. You may have your personal favourite website – However Skyscanner provide a very easy to use site – Flights: https://www.skyscanner.net/flights-to/vn/cheap-flights-to-vietnam.html
Depending on the duration of your stay, you may need to get a Vietnam tourist visa: you must have a valid passport and a visa (or pre-approval for a visa on arrival) to enter Vietnam. Your passport must be valid for six months beyond your planned stay, and you must have at least one blank visa page. Visit the Embassy of Vietnam website for the most current information. More information: https://loveandroad.com/how-to-get-vietnam-tourist-visa-guide-for-vietnam-visa-on-arrival/
A more cost effective and timely alternative would be to sort your Visa during your stay in Vietnam.
Step 3: How many places do you want to see ?
Take advice from your friends, search the Internet, use social media (Facebook travel pages, for example) and research quality travel guides, such as Lonely Planet. Vietnam is a very small, narrow but long country.
Tourist destinations are scattered throughout the country; Sapa mountains, Ha Long Bay, Ninh Binh national park (in the north), Hue imperial city, Danang beach city, Hoi An ancient town in the centre, whilst the Mekong Delta and Cu Chi tunnels are based in the South. The average distance is about a 1 hour flight from Hanoi (the north) to Da Nang (central) and another 1 hour flight to Ho Chi Minh City (the south). Some people like to have a snapshot of Vietnam, so they spend about 10 days in three regions. Some people do not like to move around so much, so just go to a few places for a week's vacation.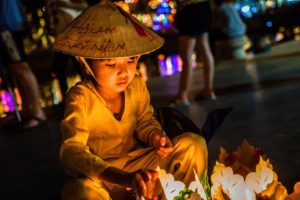 Step 4: Check the expected weather during your planned vacation
Keep in mind, when the weather is good you can expect very crowded tourist destinations, with an impact on expected service levels; during the low season, you can expect a higher level of service. Hotel prices, frequency of flights also increase in the high season. High season usually falls from December until the end of April, with fewer tourists from May until the end of November.
Step 5: At every destination, where to stay and things to do?
What kind of hotel do you want to stay in? Close to downtown, close the beach, in a quiet area or near to transport options, such as an airport or train station?
Some people like to go and see what's happening before they book the next hotel, but that's only a good idea for people with time and with lots of experience to do that before. With most people, you should book everything in advance. It can also be dependent on whether you intend coming during the high or low season.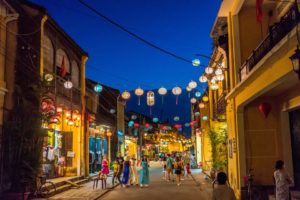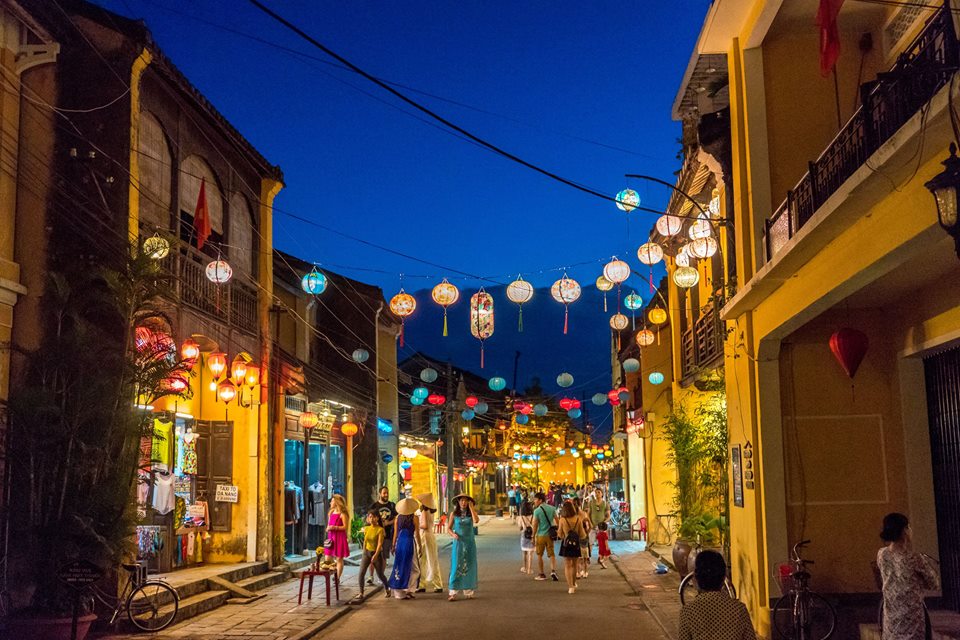 Step 6: Book all the transfer and tour activities in advance
A better idea may be to book everything in advance; this should ensure you receive the best in authorised and approved services. In the quiet season you might not have to, but be aware that the best  service providers may reject your request for a last minute booking in high season.
Some tour options in central Vietnam are recommended by Local Buddy Tours: https://localbuddytours.com/private-tours/
Step 7: Pack your luggage
Bring as little as possible since you can buy almost everything in Vietnam, at a cheaper price.
Should bring a few books, ear plugs, rain cover for the backpacks, mosquito repellent, a sweater for the mountain weather and some cash in Dong or common currencies like USD, Euro…
Learn how to use money in Vietnam at https://localbuddytours.com/howtousemoneyinvietnam/
Learn some useful and simple Vietnamese phrases:
https://localbuddytours.com/learningvietnameselanguage/
Step 8: Be prepared to be amazed
Lots of things in Vietnam will make you feel surprised, happy and love this country immediately when you travel here. Local people are very friendly, the food is amazing, a very rich culture and history, with fascinating scenery.  Just pack some imagination, humour, patience, a friendly smile and let's enjoy a great time in Vietnam!