PRIVATE TOUR – RUN DAILY
+ Army jeep/ Modern car/ Motorbike tour.
+ Sunrise tour: Hotel pickup 5.30 AM.
+ Morning tour: Hotel pickup 7:30 AM.
+ Afternoon tour: Hotel pickup 1 PM
+ Tour lasts approximately 5 hours.
+ Pickup & drop off hotel within Hoi An.
HIGHLIGHTS
+ Scenic drive on tranquil countryside paths
+ Visit local market, meet the villagers
+ See unique architecture of Hindu temples
+ Learn history of ancient Champa kingdom
+ Delicious Hoi An style noodles
+ Drive through farmlands back to hotel
DETAILED ITINERARY
Driving on tranquil back roads through rural villages is a beautiful way to take in the breathtaking scenery of waterway and green fields before visiting My Son sanctuary, the ancient Hindu temples. Our unique route allows frequent stops to explore the scenic countryside outside the busy town of Hoi An. We will have short breaks to sip cold drinks, wave hello to the friendly locals and take beautiful photos of their various crops.
We soon enjoy a nice walk in My Son Holy Land, the spiritual capital of the former Champa Kingdom, a UNESCO World Culture Heritage Site. Between the 4th and 13th centuries, a unique culture, which owned its spiritual origins to Indian Hinduism, developed on the coast of contemporary Vietnam. About 70 sacred temples and shrines were constructed thousand years ago in the heart of a beautiful valley to worship the God Shiva. Despite the impact of Vietnam War, these majestic ancient ruins are still fascinating.
After My Son holy land, we drive to a local eatery to enjoy tasty Hoi An style noodles. We then make our way through peaceful countryside and get back to hotel.
INCLUSIONS
Hotel pick up & drop off
Army jeep / Modern car / Comfy scooters
Experienced driver
Local English speaking guide
All entrance tickets
Tasty Hoi An style noodles
Cold bottled water
IMPORTANT NOTES
Safety is priority. In motorbike tour, all guests ride pillion behind experienced drivers to enjoy the scenery without having to concentrate on driving. Kid under 6 years old shares scooter with adult.
Bring with you proper shoes, sun protection.
Wear comfy clothes in summer days, warm clothes in winter days.
Your clothes should cover shoulders and knees when visiting sacred temples.
PRIVATE TOUR – MINIMUM 2 PERSONS
You won't share tour with other groups
Discount 10% for early birds / multiple tours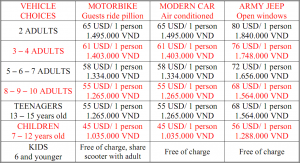 56 EXCELLENT REVIEWS
After reading a review on trip advisor we decided to go with local buddy tours. Ben was a fantastic guide who was on time, his English is perfect and his knowledge of the area is fantastic. Ben took us off the beaten track and it was great to spend the whole trip to My Son never seeing another tourist.
Ben was extremely accommodating and let us stop for photos whenever we wanted and waited whilst we did time lapse photography as well.
Once arriving at My Son I think choosing Ben as our guide really was the best choice. His knowledge of the area and the best positions for photos across the site was fantastic. Again time was not an issue and he never rushed us.
Dinner was the best Vietnamese meal we have had in Vietnam and that is after food tours in other areas. Ben also was very patient in my asking thousands of questions about Hoi An and Vietnamese culture and work in general.
Ben took us back to our hotel and was fantastic the whole trip. As a small operator I couldn't recommend higher, other bike tours by bigger companies have foreign ownership and I think it is very important to support local small businesses and the local people. Ben's business has been going 10 months and I would rate it as high as Saigon on Bikes which we adored in Saigon
Lauren, Australian, December 2017
My tour with Thanh was one of the most memorable parts of my time in Vietnam. He picked me up at my hotel bright and early to go to My Son Sanctuary. We took countryside back roads on the way there to see the scenery, making lots of stops to take photos. He even brought me to a local food market where westerners do not usually go. It was really great interacting with the locals. While at My Son, Thanh was able to tell me so much about the history of the temples. I learned so much more with him as my guide than I would have if I went on my own. After visiting My Son we had a fruit snack that Thanh had packed. Then we went to eat some amazing food at a local restaurant in the My Son province. It was the best food I had during my entire trip through Vietnam! Thanh took care of everything (food, water, tickets) and all I had to do was sit back and relax and enjoy the tour 🙂 I highly recommend booking a private tour with Thanh. It is worth it. And he will customize it for you 🙂
Katherine, American, June 2017
Click this link to check more reviews on Tripadvisor: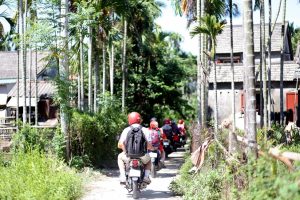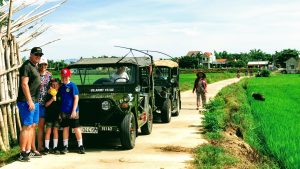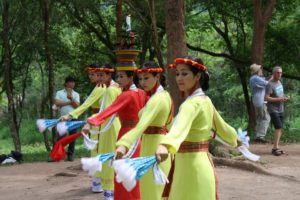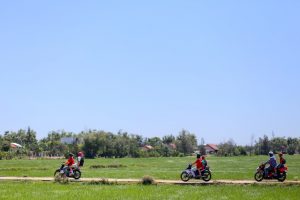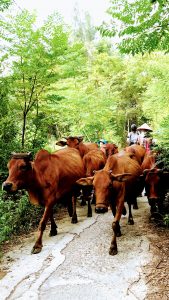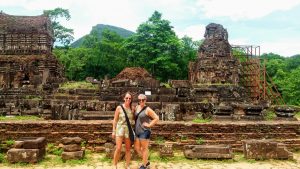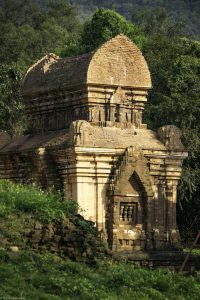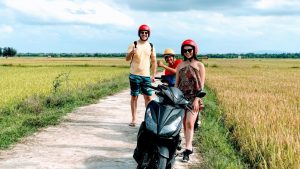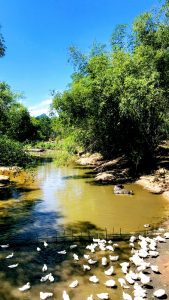 Please note: Our tours do not operate from January 24th to 27th due to the annual Tet holidays (Lunar new year celebration). We apologize for any inconvenience.
Please contact WhatsApp / Viber:
Mr Ben Nguyen   +84  399161416
Mr Thanh Tran   +84  973943196
Email: localbuddytours@gmail.com
Office: 58A Nguyen Dinh Chieu street, Hoi An


LOCAL BUDDY'S PRIVATE TOURS