Dear valued guests,
Please allow us to introduce ourselves. We are three close friends who live in Hoi An ancient town. We used to work for a few well-known companies before we decided to start up our own business. We are qualified, young, energetic guides with excellent English skills and many years of experience.
What makes us stick together is our quest for perfection and our enthusiasm, devotion, and commitment to consistently provide what our clients seek. Simply put, our entire team of experienced, engaging and informative licensed Hoi An City guides has succeeded as a "family" of talented and hardworking. Our passion and love for this great city continue to drive us, targeting every client's wishes, requests, needs and wants. For us all, this is not a job, it's a joy!
Having a passion for what we do and always honing our skills enables us to create fun, informative and memorable tour experiences, time after time.
We begin with a discussion either by email or WhatsApp communicating what you wish to experience? The sites you want to visit and experience and your topical interests ?. Essentially, we listen attentively and gather your thoughts then we respond back our recommendations and suggestions in order that we may guide you to make choices that are best for you. Whether you have been here many times or are a newbie, we focus on your preferences and create the ultimate itinerary that fits you and yours. As a result, together we construct a tour program that is sure to be a delightful and most memorable experience.
Every client is unique and therefore so is every tour. By discussing, or emailing, together we get to know you and then through the lens of our experience, having provided many private tours throughout the years. We know what works and we will build the perfect tour.
For example: If you want to visit Marble Mountain, we escort you and yours into the small tunnel, through the entrance that provides the most impressive view, the one that is most challenging. If you are seeking an adventure in the countryside, we will take you to an area that is seldom visited by tourists, where you can experience local life. If you would like to see monkeys on the top of Monkey Mountain, we know exactly where they are. Simply put, we are experts at planning and executing remarkable private tours.
We take pride in our profession and together with our love of this unique and spectacular city, we transmit our energy to our guests and "the real central Vietnam" bursts forth and comes alive! If you expect a constant flow of information, a talking encyclopedia, you'll not hear that from us. What you'll experience is engagement, a conversational exchange peppered with dialogue that will immerse you into the very soul of this region.
Everyone loves a good story and each site you will visit, during your tour, will be highlighted with a fascinating story that makes it all come alive.  Sure, you want to see The Forbidden city in Hue but, you may not be terribly interested in the number of buildings or the number of bricks was taken to build? Instead, you want to know: Whose idea was building it and why? Why was it called, "the Forbidden Purple city"? How many emperors used to live there? What were their lives like?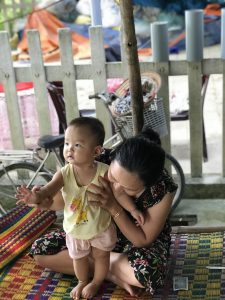 There are many visitors satisfied with big bus public tours that coast through the streets, taking you wherever they want to go and not always the sites that you may want to visit. Responding to your questions is not possible during those tours; it's just not that way it works. Public tours will not target your specific interests in a focused and memorable way.
Your time in Vietnam is valuable because all of you take a long way to our country. For those who truly want to experience in central Vietnam with their family and friends in a comfy vehicle, together with a licensed private guide, then LOCAL BUDDY TOURS is right for you. Those who experience our tours, arrive back home knowing that their tour was their most memorable experience in central Vietnam. A piece of central Vietnam will dwell in their hearts for years and years to come.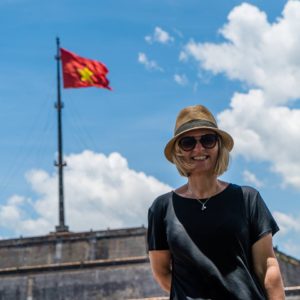 Being licensed LOCAL BUDDY TOURS guides, we take great pride in what we do. Our client's reviews on TripAdvisor confirm that we provide what we promise. We are still very new but we are endeavoring to make our business getting better every day.
We are opening an English language class for poor children and use this travel company to train them confidently communicate in English and can help them to change their lives. Because the English language centers in Vietnam are very expensive and the poor children can not afford to pay, so their life is duller. We were undergone through that and understood what to do. If you are eager to help them practice online via Facetime, Facebook, we are happy to discount for your trip with us in Vietnam. We look forward to your support.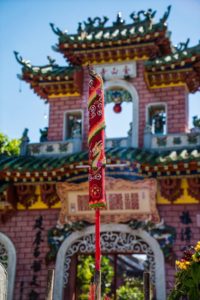 All the tours you book with Local Buddy Tours, meaning you have contributed to the local people. Every year we organize charitable campaigns for the poor with valuable gifts and cash before the lunar new year holiday and we announce that on our Facebook's page. Thank you.
Trust us, you will not be disappointed!
LOCAL BUDDY TOURS
Email: localbuddytours@gmail.com
Direct: (+84)973 943 196
OUR COMPANY INFORMATION
Name: Local Buddy Tours Travel Services and Trading Company Limited
by Department of planning and investment Quang Nam province issued on 5 Jan 2017
Business number: 4001100639a